Developing linear speed is a critical component to athletic success. Having athletes that can accelerate and run fast not only in the beginning of the competition but more importantly at the end competition is what separates a good player from a great one.
With this concept in mind, developing a speed program that focuses on repeated accelerations will transfer to the field, or court, of play.
A few concepts to consider:
We train for acceleration not top end speed - The reality of sports is that our athletes will rarely have the opportunity to reach top speed. Most of the tests that we use to measure speed, like the 40 for football and 60 for baseball, are more of a test of acceleration than top end speed. Therefore, we focus our speed training program on being able to accelerate which will lead to speed that transfers over to the field or court of play.
Using a short to long approach - Sport is a series of repeated accelerations. We use a short to long approach both in our daily training plans and in our training cycles. This allows our athletes to develop a base of power that is used to accelerate throughout the workout and competition. We begin at 10 yards and work our way up to 60 yard sprints.
Start from the ground up - Starting from the ground up naturally puts our athletes in proper acceleration positions during our speed work. We go through a series of progressions that starts with our athletes on their chest and ends with them standing and sprinting through resistance.
Teaching proper acceleration mechanics - Spending time teaching proper acceleration and linear speed mechanics will bridge the gap from the weight room to our sprint work. We put a heavy emphasis on progressions in our program. After proper acceleration mechanics are taught, we work on our traditional "form run" drills and series.
Increase maximum strength and power in the weight room - Increasing maximum strength and power in the weight room will have a direct translation to increased speed on the field. Using a progressive strength and plyometric training program with our athletes provides them with larger engine to produce force into the ground and accelerate.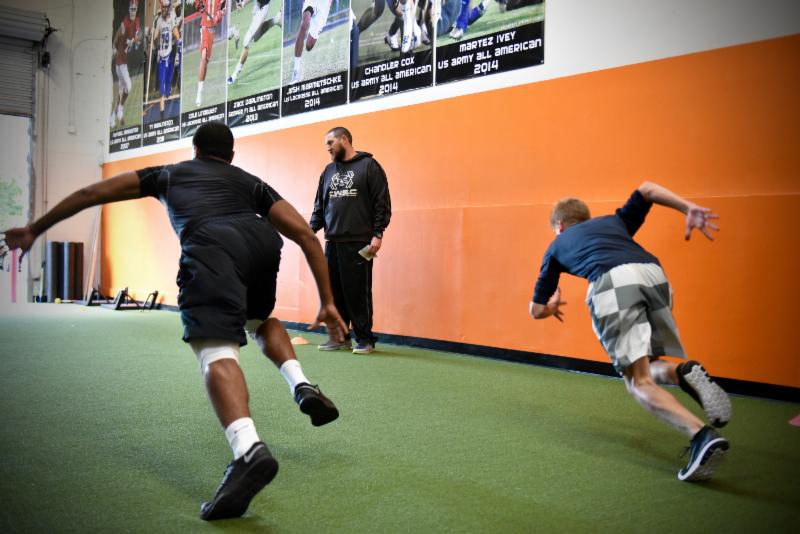 If you have any questions about speed and acceleration training, as well as our other programming, contact us today at 407-960-4705. We would love to hear from you and offer you a free consultation!